Today I come to show you the desktop organizer that I made from a wood tile that you can buy in DIY or gardening centers.

We could also do it with wood pallet, but if there is none available, these ready-made pieces are around 2 euros… I think that it is worth the investment.
After sanding it so that it is softer and better absorb paint, Chalk Paint Spray Pinty Plus de Novasol Spray Gray Ash brand I've painted it with paint.
It is very easy to apply and cover superbly. Equal to that with traditional painting, it is much better to make two passes fine before that charge too much in a single. It must also try to not stay fixed in the same point too long spray, because that would appear quickly drops of paint.
The appearance of the once-dry wood and sanded to give slight wear is this:
And what is the first thing we need to do a desk Organizer useful and practical? Well obviously, containers for our material.
The jars are ideal as brushes, scissors, letter openers, pencil holder, etc. In this case I've painted it first with chalk paint of the Xylazel mark in stone color.
Then he bounded areas with washi tape Miarco and a few crosses made with the same tape and pintado blank.
A Tin high, also perfect as a container of desktop tools, which also have marked areas to paint with chalk paint in different colours: white chalk and pastel blue of Xylazel.
Wood pens that I'll also change of look.
And we have all the components of the Desktop Organizer prepared:
I have added in addition to the above, two yogurt jars, also painted wooden tongs combining white, blue and gray, a golden two hooks hanger painted in blue, and a knob of gray ceramic that was at home waiting for his moment.
Then I placed Tin and vials using metal clamps, and I screw the knob and the hook. Finally, I have pasted a white metal plate and a circle of lamimagnetized na.
Only need place that need toolingandmos have always at hand:
My daughter wants you to paint your room's gray, somewhat darker on the wall of the bed, and clear the rest. The Organizer will be for her, why I chose these colors to your liking and I used a style Nordic, which is not very common in me to say lol. Do not believe that it has been easy, but well, I think that I have more or less succeeded.
While I paint or not your room, you teach the Organizer on a makeshift white background (because it shows). On the lilac wall and dwelling that has at present, I think that the effect would have been rare.
And I'm sorry, but I wasn't going to get me with the desire to give this work at least one Nick vintage. Just a small touch, but so I am I more satisfied lol.
Siiiiiiiii, this small wreath, made with cardboard and washi tape of dots.
The painting of the room will have fabric, because it has a wall module, a library whose background is own wall… complicated. Not the painting itself, but the preparation: pick up furniture, cover which can not be removed, etc. A little "puzzle". I have to find a hole a little bit big to get with it and finally, hang the Organizer.
I hope you liked!
A strong Kiss para [email protected]!
Gallery
Rustic Wood 12-Compartment Shelf / Desk Organizer / Wall …
Source: www.ebay.com
CD DVD Desk Cubicle Wall Mount Media Rack Stand Storage …
Source: www.ebay.com
DIY Desk Organizing Ideas & Projects
Source: www.decoratingyoursmallspace.com
Stak-Ko-Pak™ Coin Organizer
Source: www.mmfind.com
Shelf Cubes Vinyl Age Shelf Cubes Units Toy Chest Record …
Source: kalakar.info
Pink and Popular: 13 Epic DIY Flamingo Crafts
Source: wonderfuldiy.com
Rev-A-Shelf Wood Pull Out Table for Kitchen or Desk …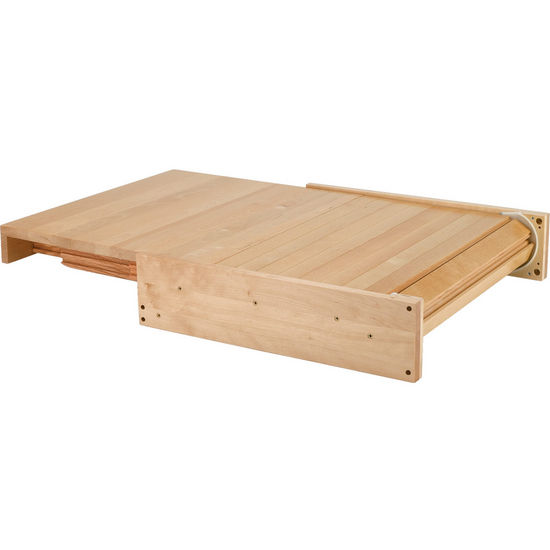 Source: www.kitchensource.com
hm-17-office-table-shc dimension
Source: www.furnituremanila.com.ph
Buy American Indians 2018 Wall Calendar by Ziga Media …
Source: www.calendarbuy.com
Buy Day of the Dead 2018 Wall Calendar by Quarto
Source: www.calendarbuy.com
Buy Alabama Crimson Tide 2018 Wall Calendar by Turner …
Source: www.calendarbuy.com
Buy Cowgirls 2018 Wall Calendar by Willow Creek Press …
Source: www.calendarbuy.com
Buy M&M's 2018 Wall Calendar by Trends International …
Source: www.calendarbuy.com
Buy All Blacks 2018 Wall Calendar by BrownTrout
Source: www.calendarbuy.com
Buy Corvette 2018 Wall Calendar by TF Publishing
Source: www.calendarbuy.com
Buy Chase Elliott 2018 Wall Calendar by TF Publishing …
Source: www.calendarbuy.com
yoga-mat-storage-ideas – Best Storage Ideas
Source: cyclingmusings.com
Buy America the Beautiful 2018 Wall Calendar by Trends …
Source: www.calendarbuy.com
12 3 Wire Power Update Using 12 3 Wire For Two Circuits 12 …
Source: lavanderiapelco.com.co
Acid Wash Concrete Home Depot With Simple Acid Wash …
Source: www.jacekpartyka.com