The 34th Edition of Portugal Fashion was held between 26 and 29 March under the theme "Organic". Positioning as an organism alive, vibrant and unique fashion, the event has returned to bet on a long distance calendar, with a first day in Lisbon, followed by three days in Porto, in the already customary building of Alfândega (building of the old customs of Oporto). Autumn/winter 2014-15 proposals were submitted in an atmosphere of creativity in which the own Portugal Fashion was as an event in which converge and abundant diverse contemporary aesthetic expressions, from fashion to the remaining creative industries design, without forgetting the traditional artistic activities such as Visual Arts, music, photography or video.
Lisbon was, on 26 March, opening of PORTUGAL FASHION scenario, with presentations in quite surprising spaces of the collections of JOÃO MELO COSTA (both collections, for men and women, showing the greater cutting edge volumes and asymmetrical and architectural designs), STORYTAILORS (modern proposals for men and women made in pieces of felt joined by metallic elements) and HIBU and crowned and recognized Designer ALVES/GONÇALVES (elegance and excellence for the great glamour woman highlighting their work of manufacturing with entwined ribbons).
March 27 PORTUGAL FASHION moved to their "headquarters": the emblematoca ALFANDEGA in Porto, where from 27 to 29 March, thirty parades showed the wide range of Portuguese fashion. July TORCATO designer menswear collection opened the program in Porto, with excellent combinations of informal suits and knits in shades of Brown, grey and blue, an urban tailoring inspired by retro uniforms and the decadent aristocratic luxury. LUIS BUCHINHO presented female line architectural designs inspired by the universe of the painter and photographer George Rousse, with pleated wool, double-sided tweeds, leather and point in black, raw, indigo blue, pink and red wine. DANIELA BARROS adhered to its avant-garde, austere and asymmetrical lines in his collection "Dalka", mixing materials with natural fibers in black, cobalt and white, highlighting large shelters. HUGO COSTA opted for the aesthetics of the samurai in its collection for men "Bushido", with Asian lines and technological fabrics in black, white and blue. ANABELA BALDAQUEnight, ended with a collection based on 'tailleurs' and coats of broad and structured silhouettes that combined jacquards, tweeds in grays, golds, Greens and brown tones and copper, combined with black and pink shades and prints.
On 28 March the PORTUGAL FASHION runway opened with a parade of SUSANA BETTENCOURT showing designs for women point and technological fabrics, with prints in blue, black and white. The always innovative ESTELITA MENDONÇA presented, in his collection "Nagarjuna"-derived male ideas of vacuum and the "packaging", involving a man in large volumes of geometric, modern lines and very wearable, in black, white and shades of blue and gray. KATTY XIOMARA showed a collection of the vintage pants for woman and child inspired by children's characters from "Peanuts", in a fun and playful game of lines urban and graphic, with suggestive and female combinations in indigo blue, black and white, with red and orange. Spectacular was the parade of DIOGO MIRANDA that redefined its aesthetics oriented to elegant and strong women with proposals inspired by Haute Couture in the 1950s, showing very feminine and seductive wide lines with marked waists in satin, shantung and opulent fabrics in black, blue, gold and red. The TM collection by TERESA MARTINS returned to fascinate the public thanks to its consistent ethnic sense and its wonderful staging. The roots of Teresa Martins collections, always inspired by the folklore of various ancient civilizations, were based, on this occasion, in the "Alma Mater" in the own Portugal, with surprising combinations for women with wide lines and character "old" but translated to modern clothing and absolutely wearable, with a meticulous attention to detail, from embroidery, filigree, stampings and glitters of gold and silver to the accessories. A collection of traditional and local inspiration, but that can be dressed by current women in the whole world. Performance of a racial singer and a real Portuguese dance group managed to excite everyone with a deep fusion of modern fashion and indigenous roots. The evening closed with a parade of FÁTIMA LOPES, who, with his "Ad Naturam" collection, presented a very feminine collection, tight lines, in which predominated the contrast between strong materials such as wool, the cashmere and satin with soft textures of voile and muslin, mainly in black and deep blue, with touches of green and nude tones.
On March 29, the last day of PORTUGAL FASHION, showed, along with designers shows, trademarks, both fashion and footwear collections, thus gaining the commercial aspect of the event a greater expression. According to Manuel Lopes Teixeira, PORTUGAL FASHION direction: "One of the main objectives of the Portugal Fashion is, precisely, the revitalization of the relationship between industry and creators, betting on brands that design is clearly considered a factor of competitiveness and designers that, without prejudice to the artistic component involving fashion, assume a commercial perspective in his work and marketing".
The parade of fashion brands included BALLENTINA, CHEYENNE, specifically by Helder Baptista and MAD DRAGON SEEKER by Alexandrine Cadhile & Daniel Simoes. The parade of footwear brands showed the collections of DKODE, FLY LONDON, ­GOLDMUD and ALEXANDRA MOURA, J.REINALDO, NOBRAND and SILVIA REBATO.
The designer CARLOS GIL presented a memorable female collection of great elegance, for a urban and very seductive woman with classic cuts and marked waists, excellent qualities and silhouettes inspired by the femininity of the 1960s. A perfect "dance" between black, gold and beige tones turquoise, lively with feathers, fur, multicolored leather and leather diamond cut with a laser, making geometric effects of Flake's siren. MEAM by RICARDO PRETO presented a collection for women, young and contemporary, with silhouettes simple and slender, with a predominance of hoods yrealizadas in cloth of wool, cotton, silk and modal in shades of black, blue, green and white. The VICRI male line focused on the "dandy" man but very modern, highlighting the effects guateados and quilted in American and pants as well as printed multicolored graphics. The collection of British for woman, man and child-inspired LION OF PORCHES proposed a "college casualwear" character urban and relaxed ambente British ice, grey, marino and red, as well as a line inspired by hunting in green, Khaki and orange and another line, more sophisticated, patterned in black, marino, Bordeaux and ice. Mark DIELMAR, true to its identity of oriented line to dress a man elegant and contemporary, showed proposals to "dress well for men" inspired by the 1960s, American, trousers and coats of narrow silhouette, made excellent qualities and natural shades, decorated with bow ties, neckties, shawls and hats that give an urban and cosmopolitan air to men of all ages. The designer of accessories LUIS ONOFRE surprised again are his creations for handbags, shoes and boots extremely feminine and current, with great contrasts of materials and colors, as well as with striking metallic applique and many details in high heels and buckles. The final parade was conducted by MIGUEL VIEIRA, consecrated the panorama of Portuguese fashion designer, who, with his collection "A night of winter", did honor to his premises: beauty, distinction, elegance and power of seduction. Beautifully dressed women and men invaded the catwalk with lines pure and stylized, mainly made of cloth of wool and jacquards, with a predominance of black, blue and gray. An excellent snap closure for the Portuguese PORTUGAL FASHION fashion runway.
During the last 3 days of PORTUGAL FASHION and taking advantage of the multiple spaces at the Alfandega in Porto, were held simultaneously the parades of "BLOOM" (quarry of young Portuguese artists). Young Portuguese design promises that paraded in "BLOOM" are: CARLA PONTES. MAFALDA FONSECA, CARLOS COUTO, TERESA ABRUNHOSA, CLAUDIA GARRIDO, JOANA FERREIRA and KLAR. On March 29 of the contest of young designers, including the 9 finalists were held: ANA CATARINA SANTOS, ANA VICENTE, EDUARDO AMORIM, HAGGARD by António Vaz Soares, JOAO ROLA, MARONHO GONÇALVES, PEDRO NETO and TERESA CARVALHEIRA. You're editing winner was PEDRO NETO , who, as well, will have strategic and financial support with a view to its entry into the professional circuit of fashion.
In the four days of the event, participated in the Edition number 34 PORTUGAL FASHION creators 22 and 17 brands (11 women's ready-to-wear and six shoes) distributed in 28 parades (24 single, double two parades and two collective parades). These figures confirm and reiterate the commitment of the new direction of the ANJE, organizer of the event, with the promotion of Portuguese fashion, nationally and internationally.
This means – according to Manuel Lopes Teixeira, of the address of the event – "Portugal Fashion will continue contributing to the competitiveness of the fashion industry, boosting factors such as design, innovation, quality, brand, trade efficiency and the distribution capacity. In this case, Portugal Fashion will continue to be an impulse of a tradable goods sector and with large export capacity, as it is that of the textile, clothing and footwear. Moreover, we hope to deepen the internationalization strategy of the event, in a time in which the external market assumes a crucial importance for the future of the Portuguese economy. "The international aspect of the Portugal Fashion will continue to be one of the main lines of action of the project, translated not only in the production of parades in the great capitals of fashion, but also in the Organization of showrooms and in contacts with purchasing agents".
On the other hand, Portugal Fashion held at this 34th Edition to one of its greatest international delegations. Approximately one hundred foreign guests, mostly journalists and purchasing agents viewed this latest edition. "Dominated by the citizens of Europe, but there is also a significant presence of American guests. The participation of so many journalists and foreign buyers is a clear sign of the internationalization of the Portugal Fashion, event that accompanies this way growing orientation of the fashion industry to the external markets. We have seen a constant rise of exports of textiles, apparel and footwear Portuguese, also of part of the promotional side of the passerelle to exist an effort in this regard", emphasizes Manuel Lopes Teixeira, adding:"I would like to remind that Portugal Fashion has a long history of organization of fashion shows abroad, like those held in Paris, London Madrid and Scandinavia, stressing that only last February, he was in Paris and London".
The same manager highlights that "Portugal Fashion has contributed decisively to the change of the paradigm of development of the fashion industry. Under the sponsorship of the event, industry and creators have evolved together in the sense of a clear commitment on the critical factors of competitiveness, such as quality, innovation, design, distribution, among others. It is clear that bet has not been won completely. However, the textile and clothing sector is currently better equipped to compete in the international market, as you can see by the increased export growth and the added value of their products".
The motto of this 34th Edition of the Portugal Fashion was "Organic". This concept was held as organism alive, pulsing and unique fashion. In this sense, an attempt to highlight and enhance the organic interaction of elements that, more or less chaotically, it triggers the artistic creation in different fields, mainly in the fashion. It should take into account that the Portugal Fashion is currently, in itself, a body that brings together and boiling various contemporary aesthetic expressions, from the design of fashion to the remaining creative industries, not to mention artistic traditional activities such as Visual Arts, music, photography and video.
Portugal Fashion is a project responsibility of the ANJE – National Association of young businessmen in collaboration with ATP – Association textile and clothing of Portugal, being currently funded by the QREN within the scope of the Compete program – program operational factors of competitiveness.
Gallery
Portugal Fashion: Unravelling Innovation in Fashion and …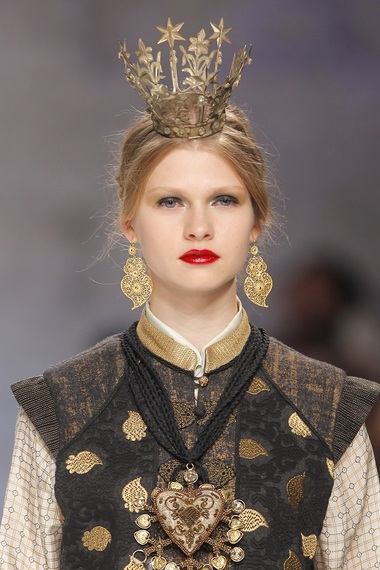 Source: www.huffingtonpost.com
Ruah Stock Photos & Ruah Stock Images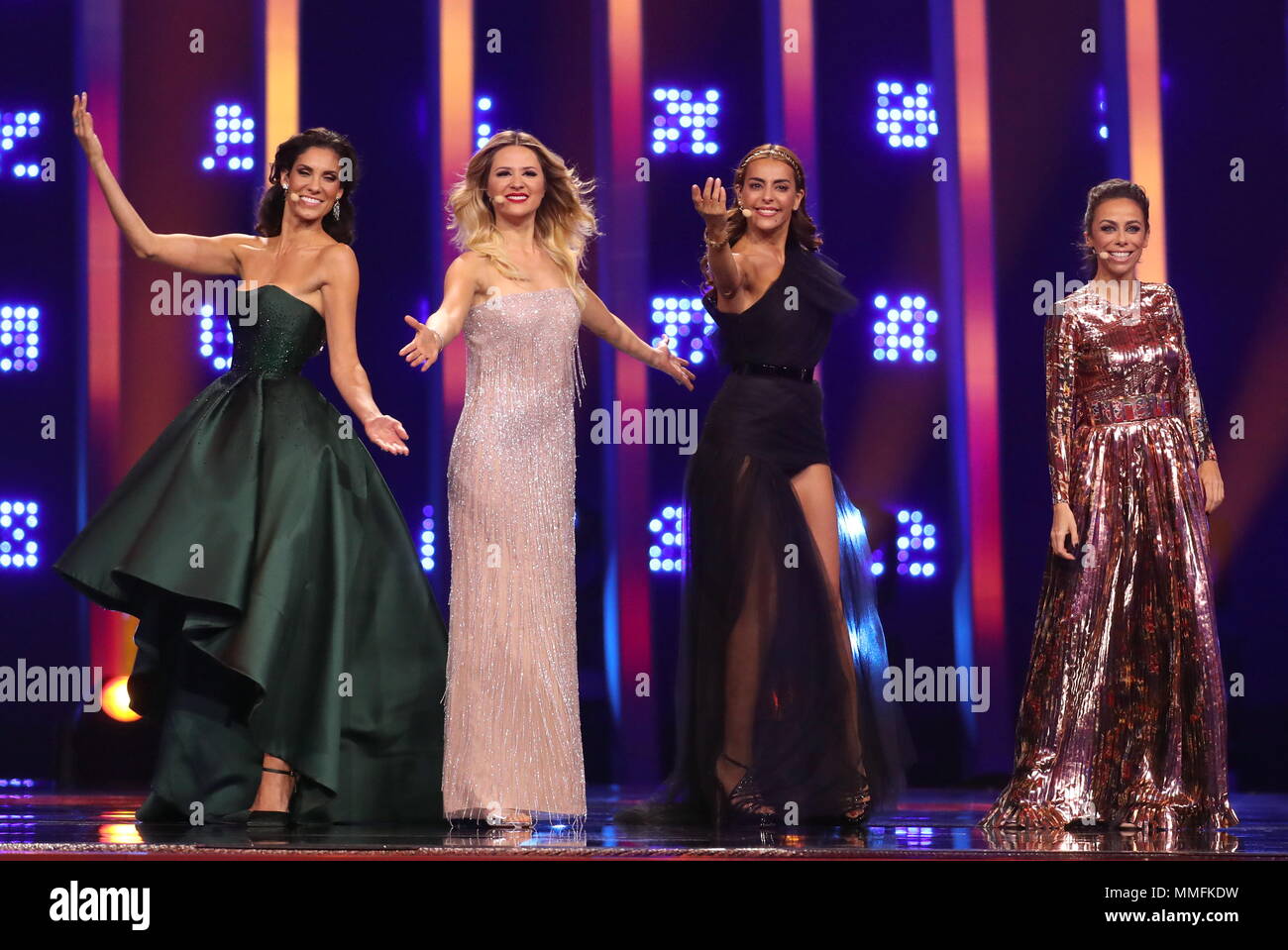 Source: www.alamy.com
Fátima Lopes – Fashion Shows
Source: www.portugalfashion.com
Portugal Fashion: The Most In Vogue Trends for Spring …
Source: covetedition.com
Portugal Fashion 2018: These Boots are Made for Walking …
Source: covetedition.com
Portugal Fashion: The Most In Vogue Trends for Spring …
Source: covetedition.com
Portugal Fashion 2018: These Boots are Made for Walking …
Source: covetedition.com
Portugal-Fashion-2018-These-Boots-are-Made-for-Walking-9 …
Source: covetedition.com
Portugal-Fashion-The-Most-In-Vogue-Trends-for-Spring …
Source: covetedition.com
Fátima Lopes – Fashion Shows
Source: www.portugalfashion.com
Fátima Lopes – Fashion Shows
Source: www.portugalfashion.com
Fátima Lopes – Fashion shows
Source: www.portugalfashion.com
You-Dont-Want-to-Miss-Circus-Stand-at-Isaloni-2018-10 You …
Source: covetedition.com
Vicri – Fashion shows – PORTUGAL FASHION SS17
Source: www.portugalfashion.com
Portugal Fashion 2018: These Boots are Made for Walking …
Source: covetedition.com
Carla Pontes – Fashion shows
Source: www.portugalfashion.com
PORTUGAL-PORTO-FASHION FESTIVAL
Source: www.prokerala.com
Portugal Fashion: The Most In Vogue Trends for Spring …
Source: covetedition.com
Fatima Lopes
Source: www.youtube.com
PORTUGAL-PORTO-FASHION FESTIVAL
Source: www.prokerala.com