Wide Marlene pants, straight cut fringe dresses and make-up and seductive red lips are obvious badge for the Golden 20s. These androgynous evençone style or sexy Charlston looks include undoubtedly the elegant and trendy hairstyle from this decade: the water wave. Today we want to show you how you can conjure this noble twenties look instantly at home.
The Water Waves Hairstyle: Instructions
The most important sign of kessen flapper girls represents the water wave hairstyle. This pretty hair styling technique is also still the same as in the roaring twenties. First, you should thoroughly wash your hair because the hair for the styling of water waves should be wet. Now spread your generous mousse in your hair, which ensures the necessary strength of your 20s hairstyle. You work the mousse with a style comb in her hair. Now it draws an accurate side parting with the comb and a five-centimeter-wide section of hair tells off then on the left side above the forehead, from which you will form a wave. Put this section of hair with a comb style front direction face. Now begins her so up at the top to style your water wave and then slowly works you down. You compress the hair first upwards so that the typical waveform of this roaring twenties hairstyle is created. Now, you attached the resulting wave with a hair clip. There are to buy by the way special brackets for styling for water waves, which are called so-called "surfer" in the trade. Now, it pushes the hair alternately upwards and downwards. Have you fixed your first wave, the next will be in the opposite direction accordingly doctored and then secured with a hair clip. You must exercise a little, if the creation of water waves not on right off the bat works, you are able with a little skill the original 20s hairstyle soon as well as in the right hair salon. So long, your hair is still wet, you can arbitrarily often fudge the waves, form and place. If your hair is done and all the waves have an optimal shape, let you easily air dry your hair and then carefully remove the terminals, which have fixed the waves. Finally her sprays hair spray your hair with a good portion, which gives the necessary support for the dance your water waves.
Everyday Variation Of Water Wave
A nice alternative to the classical water wave also comes from the roaring twenties, says MICROEDU. This styling technique is characterized in that it now gives a so-called "downgrade" your water waves. The water waves are so soft and suitable for everyday use. However, this hairstyle looks more elegant and mondäner as conventional curls. Earlier, the salons were these waves with a hot iron. Today you can make easy this with your flat iron. Tells her off a streak of five centimeters wide at the head for this purpose. Now you sets your straightening iron above the forelock and that turns inward. The straightening iron pulls a piece down and then turns it in the opposite direction to the outside. Then you draw your straightening iron a bit down. While Gliding down now guys take turns this roll inwards and outwards and continue this to the ends of the hair. The Lady shows you in this tutorial how it easy you are able with the smoothing iron to perfect the soft and suitable for everyday use variation of water waves.
For women with longer hair, this pretty lady has created a wonderful tutorial. Here you can conjure up quickly you water waves in combination with an elegant updo hairstyle, which looks from the front like a sweeter Bob from the Golden 20s.
Also girls with bangs can very well wear the fashionable water waves hairstyle. In this great tutorial, you can see how you can put your pony beautiful water waves. The sweet bun hairstyle completes the 20s look styling and puts the accent on your pony in waves.
Matching Flapper Girl Make Up The Water Waves Hairstyle
Matching 20s make up the sexy water waves hairstyle is elegant and seductive. So delicate on your skin to help in porzellanfarbene Foundation with a make up Pinselchen begin. This conceals her minor skin irregularities and conceals dark circles. A matching powder fixed your Foundation and increase the durability of your makeup. Now, you begin with a rose-colored Rouge gently to emphasize your cheekbones. Working always from the inside to the outside and blinded then all is well with your Rouge brush, so that there are no hard lines. After you outline your eyes with a dramatic black eyeshadow. Her gray eyeshadow as an accent is in the eyelids, so that your eyes look sexy and seductive.An accurately drawn eyeliner on your upper lids makes for wonderful eyes, which will really bring each man pumping. Her edged lower eyelids with a white pencil, which ensures that your eyes appear visually larger. To fix your eyebrows, you take a clear brow gel. Then you draw the eyebrows still with a dark brown eyebrow pencil expertly after.Clean early and accurately included eyebrows are an absolute must-have for a make up style of the roaring twenties. Inking your eyelashes with a volume mascara finally up and down. False eyelashes increase yet the WOW-effect your 20s make ups. Now you take care of the seductive lips of a true lady from the 20s. First you edged them with a lip liner, which a nuance should be darker than your lipstick. Then her paints out fit your lips with a red lipstick for the style of the 20's. You're now styled perfectly for a glamorous night out as a sophisticated and saucy flapper girl.
Gallery
Young seductive girl with long hair in Footage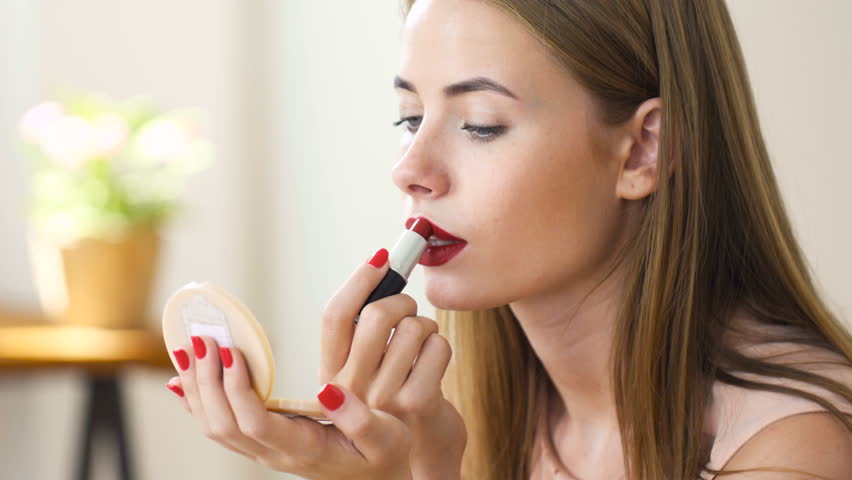 Source: stock-clip.com
The 437 best Great Gatsby /Vintage Glamour Themed Party …
Source: www.pinterest.com
DIY – Beautiful Beach Wave Hair
Source: beautifulshoes.org
263 best By the S-E-A images on Pinterest
Source: www.pinterest.com
Curvy Girls ️ Beaches too! – A Liberated Woman
Source: suggamonkey.wordpress.com
The 437 best Great Gatsby /Vintage Glamour Themed Party …
Source: www.pinterest.com
31 best new year images on Pinterest
Source: www.pinterest.com
Three Nails Photography – galleries – portfolio
Source: www.pinterest.com
All Our Waves Are Water ebook epub/pdf/prc/mobi/azw3
Source: ikindlebooks.com
Soft blue Water Waves: Royalty-free video and stock footage
Source: us.clipdealer.com
Perfect Wave | WATER
Source: www.pinterest.se
Soft blue Water Waves: Royalty-free video and stock footage
Source: us.clipdealer.com
Soft blue Water Waves: Royalty-free video and stock footage
Source: us.clipdealer.com
Soft blue Water Waves: Royalty-free video and stock footage
Source: us.clipdealer.com
Soft blue Water Waves: Royalty-free video and stock footage
Source: us.clipdealer.com
Soft blue Water Waves: Royalty-free video and stock footage
Source: us.clipdealer.com
Soft blue Water Waves: Royalty-free video and stock footage
Source: us.clipdealer.com
Soft blue Water Waves: Royalty-free video and stock footage
Source: us.clipdealer.com
20+ Awesome Examples of Water Waves Photography
Source: colorlava.com
Soft blue Water Waves: Royalty-free video and stock footage
Source: us.clipdealer.com